Welcome to Happy-Nest Farms!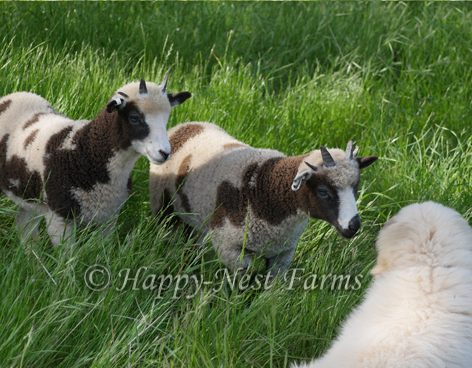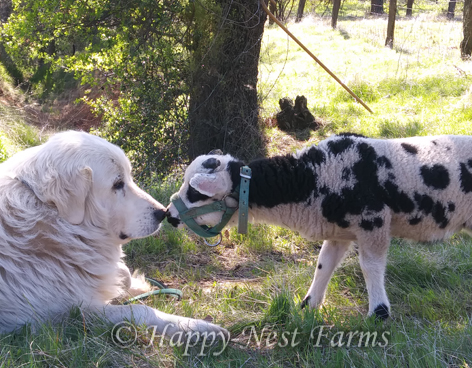 Due to the August Complex fire we are not having lambs this year.
Our home and barns burned last fall in the August Complex fire. We are grateful that all our sheep are safe!! Once we are settled enough we hope to get back to lambing. Stay tuned!
Learn more about the Jacob sheep
Learn more about Merino sheep
A Note From Our Gratitude Corner:
"As we approach completion of our third transaction I feel compelled to say that you have always been absolutely delightful to work with. Your honesty, and genuine desire to foster a sale where all parties are pleased with the end result comes through in each and every communication. Your sheep are healthy, hearty and vibrant. I would not hesitate to recommend you to anyone looking to purchase sheep."
-N Nickerson, McKinleyville, CA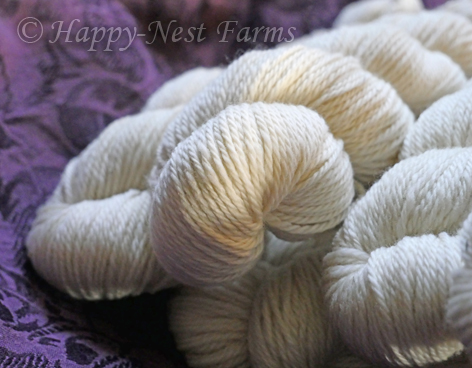 Hand crafted soap!
Find the perfect bar!


Luxurious wool & fiber!
Get ready for your next project.