Our Majestic Merino Ram

Super excited about our new registered Merino Ram! He is growing a gorgeouse Moorit fleece. The color and crimp are amazing. He is naturally polled (no horns) and has a good build as well as a good temperament. We are looking forward to seeing what his lambs will be like this spring.

Ewes -- More about Merino Sheep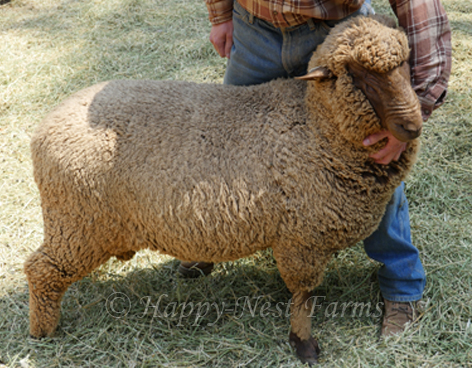 Mendenhall's
17149 "Anthem"

Birthdate 10/13/17
Mendenhall 12078B x Mendenhall 14121B
Ram
Twin
Copyright © 2018 HappyNest Farms.